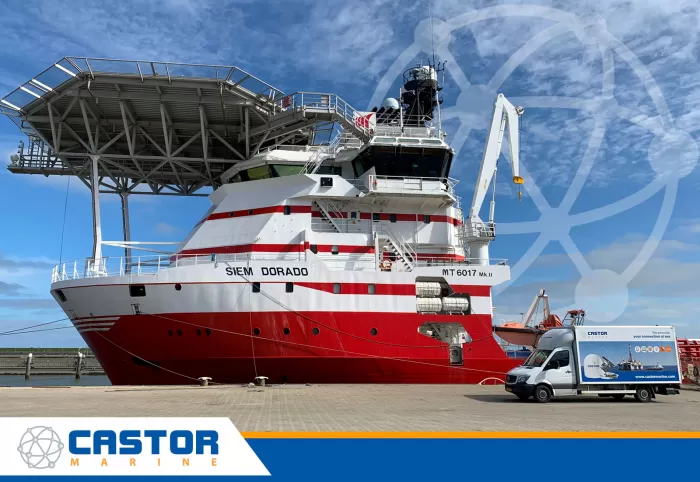 Castor Marine: your one-stop shop for maritime IT & satellite
We've just finished with a complete maritime IT job on an offshore supply ship, namely the Siem Dorado. After receiving the request for the installation of the vessel's IT network, we looked at additional features that could enhance the ship's security and connectivity. Based on that outcome, we succeeded in extending our services to benefit the offshore vessel's overall efficiency for many months or even years to come, within a relatively short time frame.
What did the job entail?
Installation of IT network and Wi-Fi
Setup of CCTV camera
DVR installation
Configuration and joining the vessel's CCTV scope
Connecting the vessel's VSAT system
Adding/pulling network and coax cables and extending the ClearCom system by joining the vessel's system
One-stop shop for IT and Internet at sea
We are your one-stop shop for IT and Internet at sea. How? Castor Marine specializes in designing, installing and maintaining VSAT Internet and associated products and services for offshore vessels and structures. We provide our services to you anywhere across the globe. Moreover, we are always available, whether its for remote support or onboard help. Not only do we provide everything that your vessel needs, we can assure you of being able to count on the best quality, in terms of products and connectivity.
How can we help you?
If you choose for us as your main provider for all aspects relating to marine communication and maritime connectivity, we will exceed your expectations. Our team is ready to help you out! Want to know more our complete package and services? Contact us now.