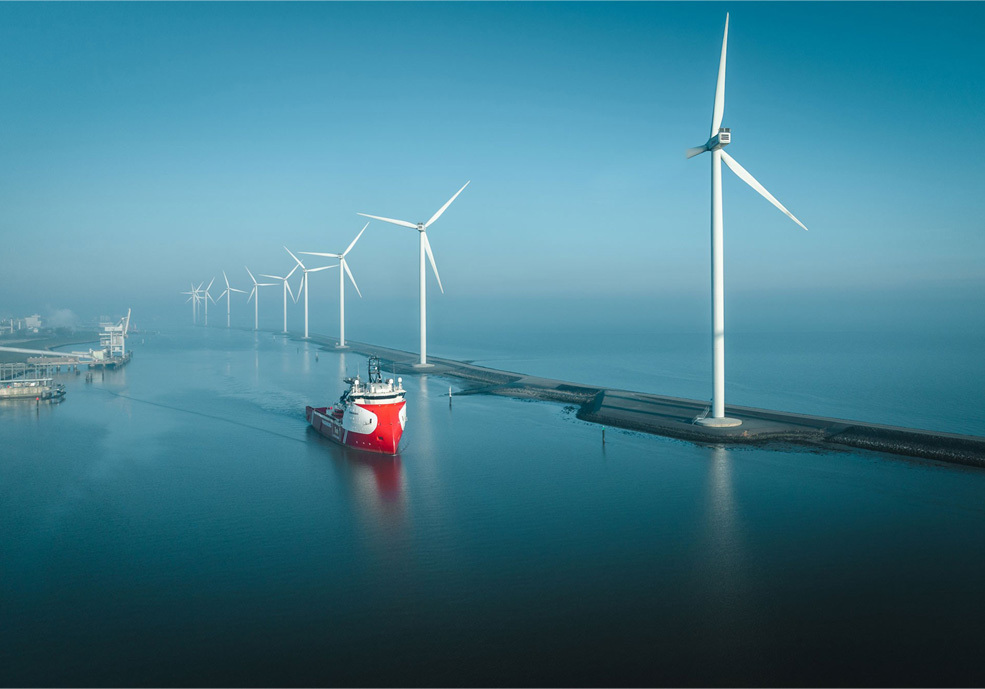 Castor Marine Upgrades Global Maritime Network with iDirect iQ Series of Remotes
Superyacht and maritime customers will gain higher throughput capabilities
Herndon, VA, April 3, 2019 –– VT iDirect, a company of VT Systems, today announced that Castor Marine, a satellite service provider based in the Netherlands, has become one of the first in its region to deploy the latest iDirect iQ 200 remote with an upgrade to its maritime network to VT iDirect's Evolution® 4.1.2 software. With this upgrade, Castor Marine will be able to support DVB-S2 and DVB-S2X on a global scale, enabling greater network efficiencies and cost savings.
Castor Marine updated its global maritime Ku-band network with the intention of supporting all its vessels with iDirect iQ 200 remotes. The iQ 200 and corresponding Evolution 4.1.2 software upgrade will bring higher throughput capabilities to Castor's customers, especially in the superyacht and cruise market. Castor Marine plans to upgrade all 19 of its networks to DVB-S2X to leverage the advances of high throughput satellite capacity, to significantly increase the overall efficiency of its networks, and to deliver high-speed connectivity to its growing customer base.
The iDirect iQ 200 Series brings the ultimate balance of speed and efficiency to growing fixed and mobility markets that need a high-performance and economical solution. With Evolution 4.1.2, iQ Series remotes now have DVB-S2 support, allowing operators the flexibility to switch between DVB-S2 and DVB-S2X without an upgrade to their hub infrastructure. Evolution 4.1.2 with iQ Series remotes also makes it easy for operators to scale their network in the future and manage multiple networks from a single platform.
"We pride ourselves on offering customers state-of-the-art technology, which is why we chose to upgrade to iDirect iQ 200 and Evolution 4.1.2," said Edwin Cras, Managing Director, Castor Marine. "The iDirect iQ Series of remotes and corresponding innovative software offer superior performance for the price point, and we look forward to working with VT iDirect in the future."
"With the iQ 200 and Evolution 4.1.2, Castor Marine can future-proof its networks and minimize investments in infrastructure upgrades," said Jerome Clapisson, Regional Vice President, Europe, VT iDirect. "We look forward to working with Castor to improve their network and provide the best possible service experience for their customers."
VT iDirect
VT iDirect, a subsidiary of VT Systems, is a global leader in IP-based satellite communications providing technology and solutions that enable our partners worldwide to optimize their networks, differentiate their services and profitably expand their businesses. For more than 20 years, the VT iDirect organization has focused on meeting the economic and technology challenges across the satellite industry. Today, the product portfolio, branded under the name iDirect, sets new standards in performance and efficiency, making it possible to deliver voice, video and data connectivity anywhere in the world. VT iDirect is the world's largest TDMA enterprise VSAT manufacturer and is the leader in key industries including mobility, military/government and cellular backhaul. In 2007, iDirect Government was formed to better serve the U.S. government and defense communities. For more information please visit www.idirect.net.
VT Systems
VT Systems is an engineering company providing integrated solutions to the commercial and government markets in the aerospace, electronics, land systems and marine sectors. VT Systems' innovative solutions, products and services include aircraft maintenance, repair and modification; software solutions in training and simulation; satellite-based IP communications technology; network solutions that integrate data, voice and video; rugged computers and computer peripheral equipment; specialized truck bodies and trailers; weapons and munitions systems; road construction equipment; and ship design and shipbuilding. Headquartered in Alexandria, Va., VT Systems operates globally and is a wholly owned subsidiary of ST Engineering. Please visit www.vt-systems.com.