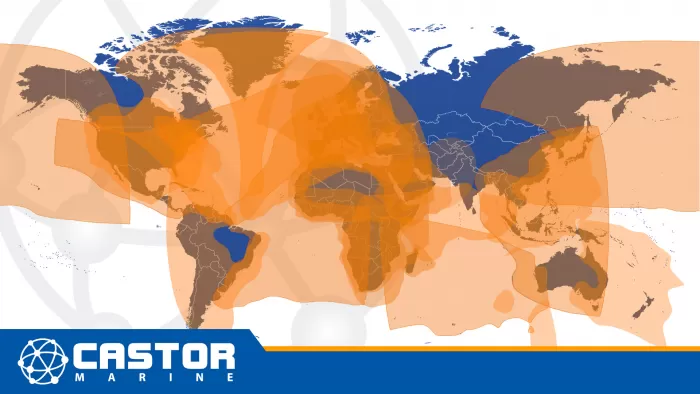 Castor Marine extends coverage over Australia and New Zealand
Castor Marine continues to invest in the expansion of our Global Ku-band network with the addition of Apstar 5C Australia/ New Zealand beam, extending coverage over eastern Australia, New Zealand and Papua New Guinea. The Apstar 5C satellite is also known as T18v. The new Ku-Band beam is already available to our customers with Global and Asia coverage packages.
Castor Marine continues to invest in its Global Maritime VSAT coverage, 4G LTE and Integrated IT Services, ensuring your staff and applications onboard are always connected.